Good Monday morning everyone! Our Primitive and Folk Artists Etsy team is going to be doing a new feature each Monday called the Monday Merchant Circle. The idea is to feature one of our team mates on our blogs each Monday in order to spread the word about the amazing talent on the PAFA team! So without further ado, I would like you to meet Rose, of
Baskets by Rose
!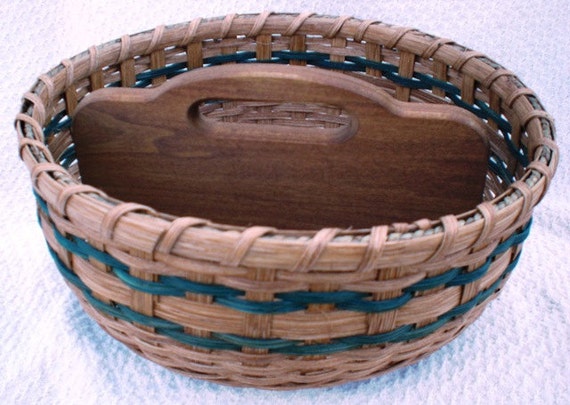 PAFA Team: How did you come up with your shop name?
Rose: I weave baskets and my name is Rose. Too easy to come up with!
PAFA Team: How long have you been in business?
Rose: I have been weaving baskets since 1993. I did my first show in 1994 and have grown my business since then. Selling on the web has been fun and I learn something new every day. The best part of selling on the web is that you are selling to the world and not a hand full of people walking pass you at a craft show. The hard part is they cannot pick up a basket and look to see how it is made, or talk to you about your art.
PAFA Team: Who or what inspires you?
Rose: Other people from painters and the colors they use, to quilters and the color in their work. Look at the colors and add them to your basket. Just have fun making a piece and the happiness will show in your work.
PAFA Team: What is your creative style: primitive, country, folkart?
Rose: Basket weaving can cover all styles. Just by changing the color you can go from traditional to primitive with the same basket.
PAFA Team: What medium do you use in creating your work?
Rose: I use reed and wood in my baskets. I make each basket one at a time and no two baskets turn out the same. I also dye my reed and each batch of reed dyes different. I can weave a basket in any color you would like, and some I can change the size on. You will get a basket to fit into your home and that you can enjoy for many years.
PAFA Team: What are your links to your other sites on the internet?
Rose:
http://www.esty.com/basketsbyrose
http://www.artfire.com/basketsbyrose
http://basketsbyrosebasketsbyrose.blogspot.com
http://basketsbyroseselling.blogspot.com
I hope that you will be able to take a minute to visit Rose's links above because I can tell you from personal experience that she weaves beautiful baskets, I am lucky enough to have one of my own!
I love my paper plate basket and use it all the time, it is beautifully made :O) Check out more of Rose's wonderful work in the Etsy shop widget below and pop on over to take a look, you'll be glad you did!
Thanks for stopping by,
Deb