Good Monday morning everyone! Hope you all had a great weekend. It's time again for the PAFA Etsy team Monday Merchant Circle and today I'd like to introduce you to another Deb :O) Meet
Deb of My Stitches To Treasure
!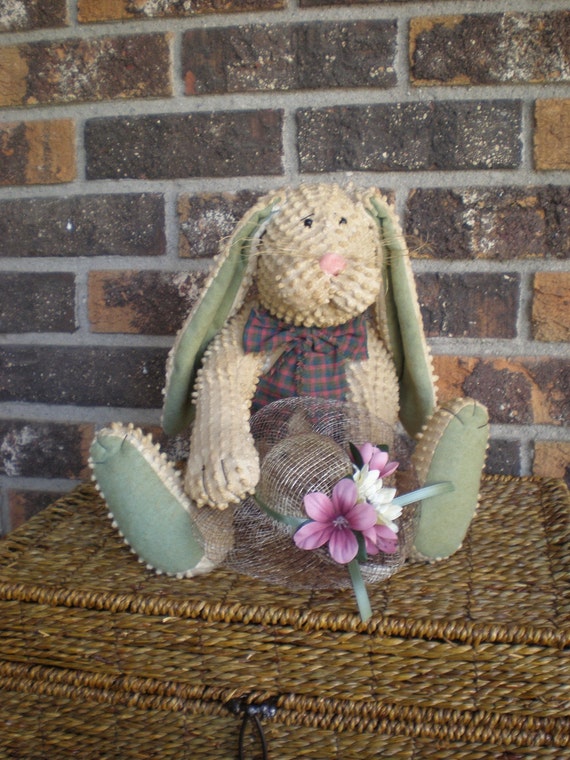 Please introduce yourself and tell us how you got the name of your business?
My name is Deb and my business is My Stitches To Treasure. At the time I decided to start moving my hobbies forward to a business, I was sewing much more than crafts. I did things from wedding dresses, bridesmaid and flower girl dresses, and prom dresses as well as alterations and upholstery work (I even recovered the inside of a 2-seat airplane once). I wasn't sure where I would end up, but I decided "My Stitches To Treasure" would cover whichever venue I pursued. Crafting was drawing me in and then the last fabric store in town closed, leaving Walmart as the only source of fabric within 200 miles… sort of made my decision for me!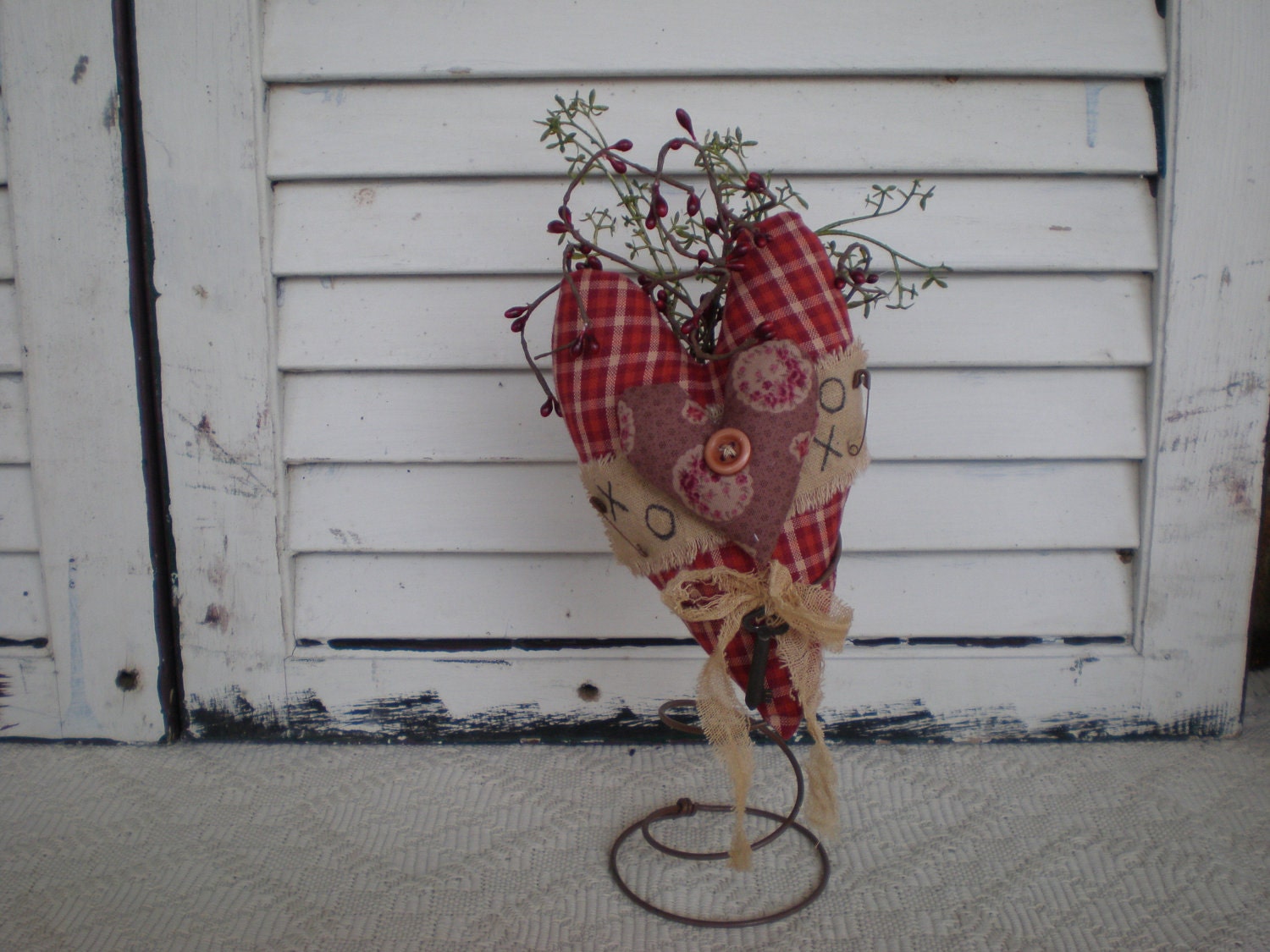 How long have you been in business?
I started doing craft shows about 1996. In 1999 I applied for a tax license and come up with my current business name.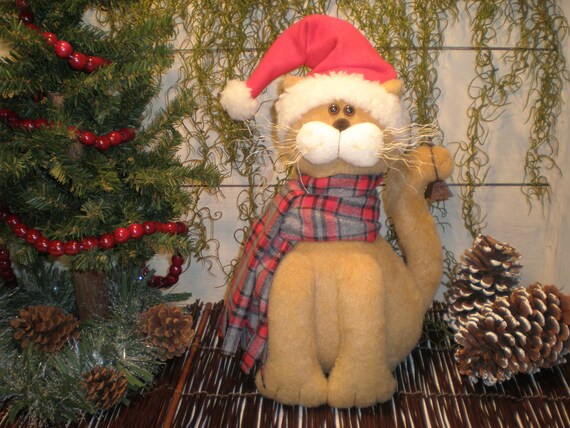 Who or what inspires you?
I love looking through magazines and going to craft shows to look for ideas. My customers also inspire me, they often ask for a custom item that triggers more ideas. And of course, the internet is a never ending source of inspiration! However, the majority of my inspiration comes from all the fabulous pattern makers there are…I have 3 crates filled with patterns!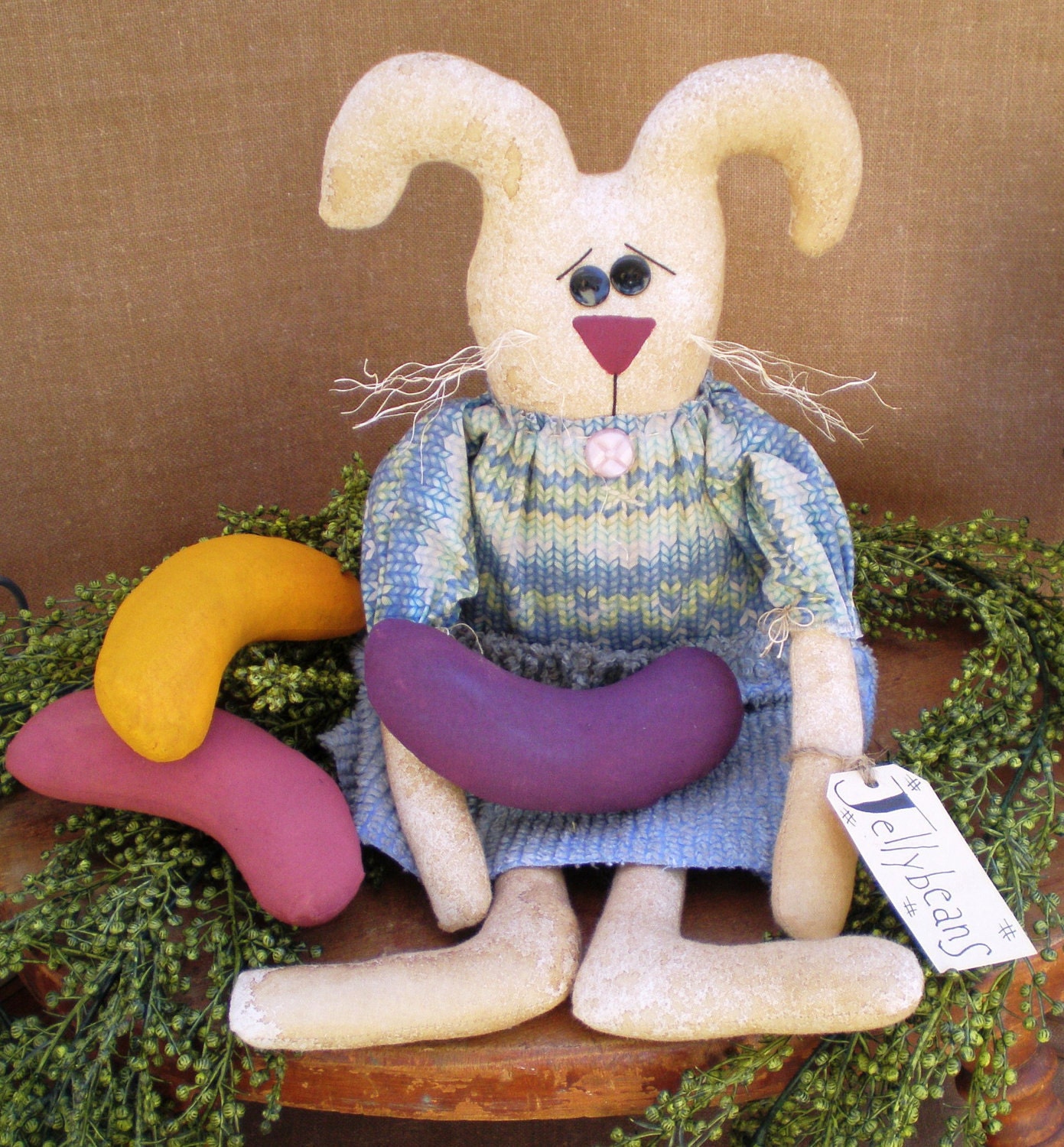 What's your creative style; primitive, folkart, country?
I need a book to define styles for me to probably answer that question. I don't really have a single style…right now I am loving primitive style items, but I enjoy trying different styles and techniques.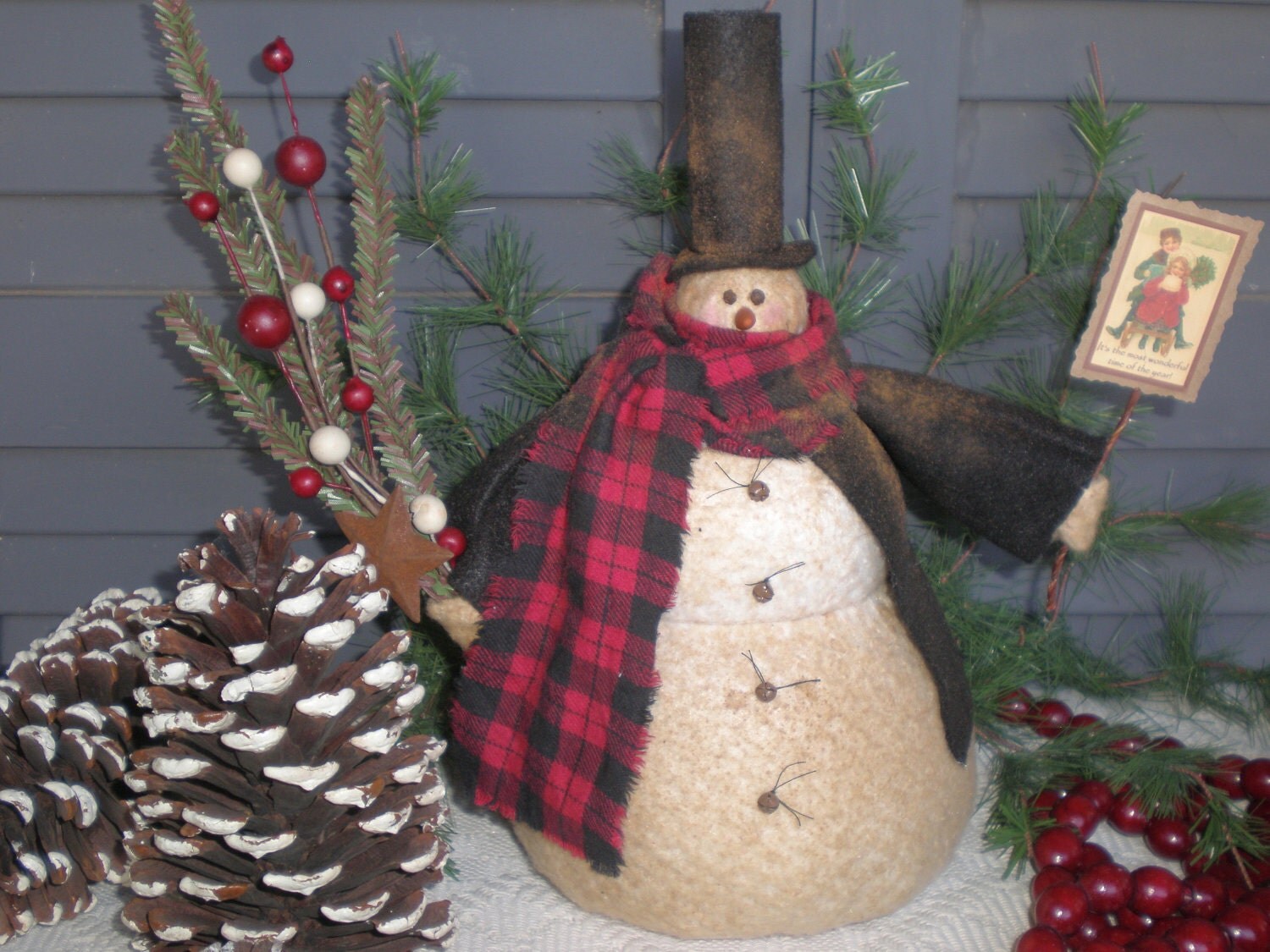 What mediums do you use in creating your work?
My primary medium is fabric including warm and natural, chenille, fleece, plush felt, felt, homespun and cottons, terry cloth, and muslin to name a few. I also have many items with wood frames or bases so I use a lot more than a sewing machine during my days. I have a drill and several saws including a table saw, band saw and jig saw.
My favorite item to make is snowmen-I have sewn hundreds of them over the years. I also make santas, elves, reindeer, witches, angels, pumpkins, scarecrows, cats, elf shoes, ice skates, mice, bunnies, dolls, and more. I have items from 3 inches to 4 feet tall. Variety is my specialty!
I sell my items online through Etsy and local craft shows. I currently do 3 local craft shows in the fall and have inventory at a gift shop. I also have many loyal customers who stop by my house to shop.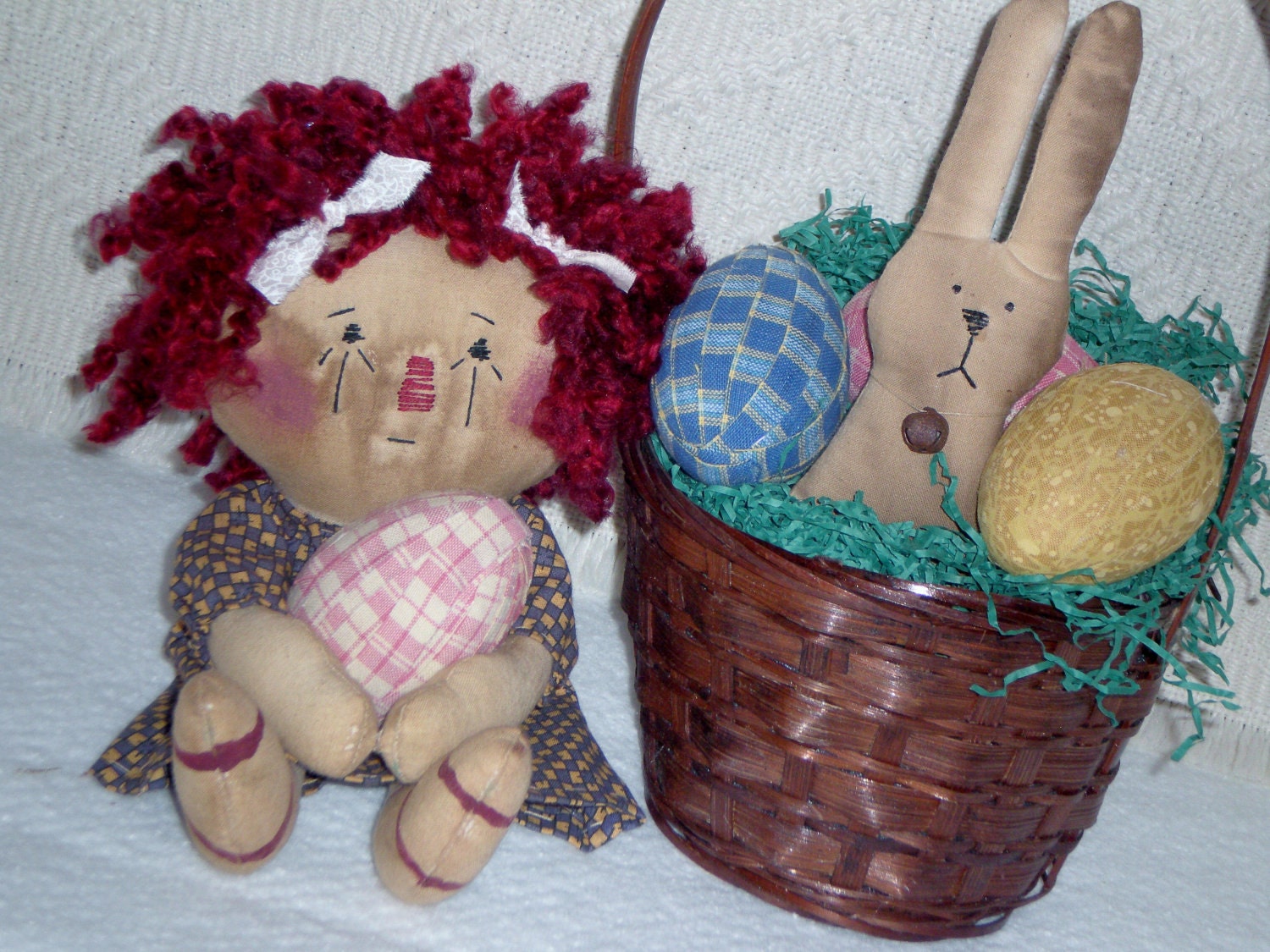 Where can we find you online?
www.etsy.com/shop/MyStitchesToTreasure
www.MyStitchesToTreasure.blogspot.com
www.facebook.com/MyStitchesToTreasure
Thanks so much to Deb for sharing her great interview with us all and I hope you will be able to take a minute to visit her Etsy shop and also give her a follow on her blog and 'like' her Facebook page! She's a great gal and a wonderful addition to our PAFA Etsy team!
And speaking of PAFA, don't forget to visit our blog and enter our amazing giveaway;
There are THIRTY THREE giveaway gifts and yep, there will be 33 winners so you don't want to miss out on this one!
And then, starting tomorrow, our 'Spring Forward With The PAFA Etsy Team Celebration' will be starting on Etsy!
From February 21st through to March 6th, search 'SFPAFA' on Etsy for 100's of wonderful creations from our very talented team, you won't be disappointed I'm sure!
Thanks for visiting today and have a great week!
Deb
P.S. On a very sad note, Sue of
Oodlekadoodle Primitives
has just posted to say that her children's father, who had gone missing, has been found deceased. Please head on over to send her your condolences, my heart and prayers are with you Sue and with your family. {{Hugs}}, Deb